The rest of the day unfolded, and the bakery burned for 24 hours. The house was smoke damaged and all the wires were melted. No phone, light or heat. We had to move out for a while.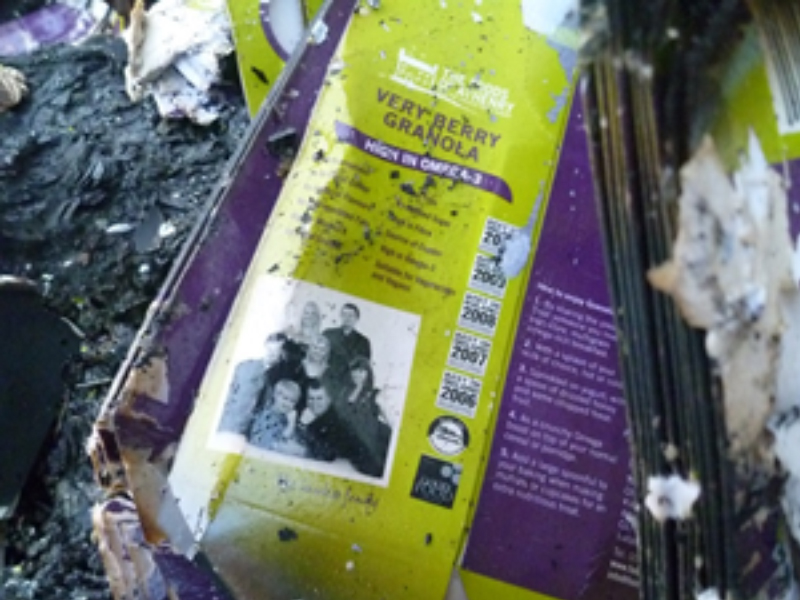 Even after all this time, I don't like to recall the sequence of events. The assault on the senses, heat, sound, smell, images burned on your brain. I remember it now as a movie I once watched; a spectator with no starring role. I felt guilty. I recalled walking through the previous evening, the place so bright and shiny; smelling fresh and hopeful. We had just built on the second bakery in preparation for the launch of the new gluten-free line. New machines and packaging bulged from the seams. I had ran my fingers along the walls and thought how far we had come both in life and in the previous few years having made the decision to sell the dairy cows. All our years of marriage, five healthy children, and a growing new business. I recalled feeling proud. Pride is a sin. Retribution was at hand. I felt an unreasonable guilt, as if it was somehow my fault.
What motivates you to carry on, to pick up? In our case, it was the kids. Eoin, who lived and worked with us in the business; having completed his degree in building engineering was the driving force. He told his father 'we did it before, we'll do it again'. He organised dumper trucks and an army of young helpers. The place started to look like a summer camp for young adults. They were amazing and inspiring and motivating and just wonderful.
People in general were just so great. Customers, retailers, friends. We were thankful.
The fire was an accident. No blame necessary. No room for negativity. Years on, we remember the positive things. Some of those memories still fill my heart with joy, and the images still bring a smile. We became closer as a family. When your children are small, you hold their hands. At that point in our lives, they held ours. This is what we choose to remember.
Five years on, we are in a good place. The business uncertainty following all the heavy losses of being under insured and out of business for 10 months now in the past.
The learnings? I see the positivity in everything, even if it is just the lesson learnt. I see wonder and opportunity in the everyday. I see the joy in nature. I see my children through new eyes. Paul and I are stronger and better than ever.
Life has been good to us. The fire was not a roadblock on our journey. It was a speedbump.
Love to all,
Siobhan
X